The Blackmores Sydney Running Festival 2011
Raised So Far
$2,439,030.87
Help us raise vital funds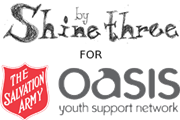 Creator: Margaret Zhang
Close at Monday, 30 July 2012
Shine By Three for OASIS
Dear friends,
I'm taking part in the Blackmores Sydney Running Festival 2011 and hoping to raise much needed funds for charity.

This September, I'll be running the Bridge course and all funds you guys donate will go towards the OASIS Youth Support Network, started by Captain Paul Moulds to help homeless and disadvantaged young people in areas including education, employment, drug and alcohol programs, and counselling.
I am honoured to be a part of this amazing race and helping a great cause, and I'd really appreciate your support in this endeavour. 
ALL donations you give go directly to charity, so click on DONATE NOW!
Thank you for your support and helping to make a difference!
Much love,
Margaret.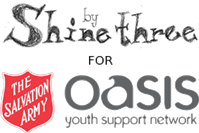 Oasis Youth Support Network
The Oasis Youth Support Network is The Salvation Army's repsonse to Youth Homelessness in Sydney.
On any given night 105,000 Australians are homeless, of that 32,000 are youth!
Many of the young people that come to Oasis feel that life is hopeless. Some have experienced on-going abuse and a majority have no immediate or extended family support systems. Few have a vision for the future and they believe that life will always be a struggle.
Oasis offers over 25 unique programs and services to homless and disadvantaged young people aged between 16 - 24. These provide young people with the opportunity to learn skills to rebuild their lives and develop self esteem, confidence, community engagement and employability. But most importantly Oasis helps create dreams and hope - the vital ingredients to turning shattered young lives around. We can't do it without you.
Thanks again for your amazing support!!
Follow Us
Web - www.salvos.org.au/oasis
Facebook - facebook.com.au/OasisYSN
Twitter - twitter.com/OasisYSN
FUNDOMETER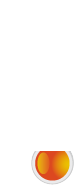 Target
$1,500
Raised So Far
Team Total
$12,261
My Total
$255
Team member of The Scots College
View
My Total: $255
Team Total: $12,261

Students, Staff and Supporters of The Scots College Sydney are taking part in the Blackmores Sydney Running Festival 2010 and hoping to raise much needed funds for OASIS Youth Support Network Sydney (Salvation Army). We have set ourselves the grand target of $20,000.

Please help make a difference for homeless young people in Sydney by supporting our efforts and making a donation to The Scots College team.

Any support great or small would be greatly appreciated!

Thank you!