The Blackmores Sydney Running Festival 2011
Raised So Far
$2,439,060.87
Help us raise vital funds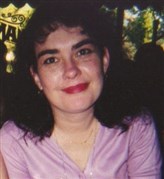 Creator: Shibaun Aitchison
Close at Friday, 20 January 2012
For Debbie
Last year I was inspired by a dear friend to enter the Blackmore's 4km Fun Run. She had competed in the 4km run in 2009 completing it in just over 30mins and I thought, 'if Debbie can do it then maybe I can do it too!'
We talked about entering together in 2010 only she wanted to do the 9km Bridge Run which intimidated the hell out of me being a complete novice to running events so I would stick to the 4km run.
Sadly by the time of the 2010 event Debbie had been diagnosed with cancer and I competed on my own.
While she was in hospital dealing with the after effects of major cranial surgery and radiation therapy we talked about still competing the following year when she was "better". Unrealistic perhaps but people beat cancer all the time so why wouldn't she?
Tragically the cancer (or cancers by this stage) beat her instead and she passed away in April this year.
So I decided that I would enter the 9km run this year in honour of Debbie.
It still intimidates me but doing it for Debbie is a hell of an incentive and has kept me going with my training even during the cold winter months when I would have much rather stayed in bed then dragged myself off to the gym.
Cancer treatment has come a long way but there is still a long way to go. So many lives are affected by cancer, whether directly or indirectly. That's why research into finding a cure (or cures) is so important. Cure Cancer Australia Foundation funds young and innovative Australian researchers seeking a cure for cancer.
So for Debbie and for anyone you know who has had cancer (whether they have beaten it or it too has beaten them) or been affected by the loss of a loved one, please consider giving to this worthy cause.
ALL donations you give go directly to the charity, so click on DONATE NOW!
Thank you for your support and helping to make a difference!
Regards,
Shibaun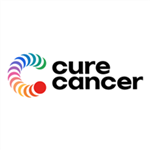 Cure Cancer Australia Foundation
CURE CANCER AUSTRALIA'S focus is to find a cure for cancer.
One in two families are touched by cancer in their lifetime and Cure Cancer Australia is determined to improve prevention, detection and treatment outcomes to reduce the suffering caused by cancer.
In 2014, Cure Cancer Australia will provide 28 research grants totalling $2.5million to the best young researchers in our country with fresh approaches across all areas of cancer research.
$50 funds one hour, $1,900 funds one week, $8,300 funds one month and $100,000 funds one year of vital cancer research.
Untold thousands of lives have already been saved as a result of research. However, one life lost to cancer is still one too many. Cure Cancer Australia will not give up on the fight until we can realise 'a world without cancer, nothing less. ' We simply couldn't continue our work without the support of people like you.
Thank you for your support!
FUNDOMETER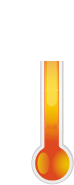 Target
$500
Raised So Far
$360
Biggest Supporters:
Maryann Buhse: $100.00
Jane Hunter: $50.00